Primary Source: Football is Coming Home
The day before the magic kingdom opens in São Paulo, WKAR's "Current State" host Mark Bashore interviewed me about the politics of the World Cup. We discussed FIFA profits and institutional reform, special World Cup laws and extraterritoriality, nation-building, development, civic protests, and what the future holds for Brazil, on and off the pitch. Originally broadcast live on June 11, 2014. Take a listen!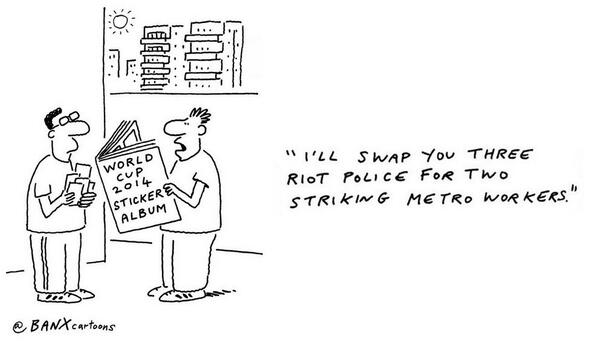 The following two tabs change content below.
Peter Alegi is Professor of History at Michigan State University. He is the author of Laduma! Soccer, Politics, and Society in South Africa (University of KwaZulu-Natal Press, 2004) and African Soccerscapes: How a Continent Changed the World's Game (Ohio University Press, 2010). With Peter Limb, Alegi hosts the "Africa Past and Present" podcast. Follow him on Twitter @futbolprof.
Latest posts by Peter Alegi (see all)