Primary Source: Football is Coming Home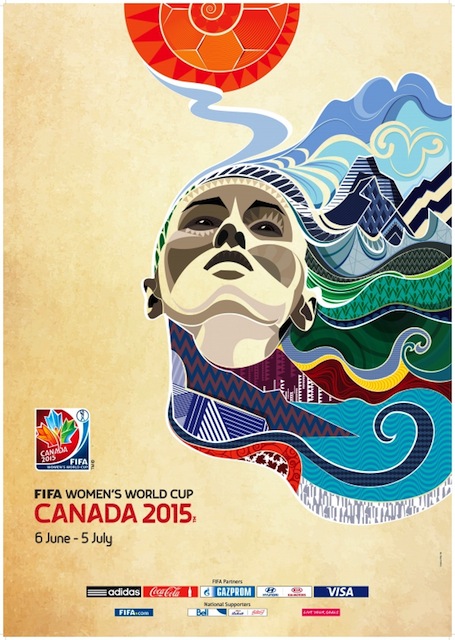 Elite footballers, coaches, and advocates are threatening to sue FIFA and the Canadian local organizing committee for gender discrimination at next year's Women's World Cup.
An international group that includes the last two FIFA Players of the Year, Nadine Angerer (Germany, @NAngerer) and Abby Wambach (USA, @AbbyWambach), is demanding organizers switch the six venues from artificial turf to natural grass, the only surface that's ever been used in the men's World Cup finals.
While FIFA guidelines state that the world body "will always prefer a perfectly manicured grass pitch to an artificial surface," the 2015 tournament is set to be played exclusively on plastic pitches. Through their legal counsel, the players are demanding their right to "Equal Playing Fields."
"By singling out women for differential and unequal treatment," states the official letter (click here for full text) to FIFA President Sepp Blatter and the Canadian organizers, "you not only subject the world's top players to heightened risk from an array of turf-related injuries, but you also force them to experience the legally cognizable indignity of playing the game's most important event on what your organizations admit to be an inferior surface."
At the time of writing, neither FIFA nor the Local Organizing Committee have issued a public statement in response to the players' demands. But few aficionados would disagree that if the 2015 Women's World Cup were to be played on natural grass it would be an important victory for gender equality and the beautiful game.
The following two tabs change content below.
Peter Alegi is Professor of History at Michigan State University. He is the author of Laduma! Soccer, Politics, and Society in South Africa (University of KwaZulu-Natal Press, 2004) and African Soccerscapes: How a Continent Changed the World's Game (Ohio University Press, 2010). With Peter Limb, Alegi hosts the "Africa Past and Present" podcast. Follow him on Twitter @futbolprof.
Latest posts by Peter Alegi (see all)