Primary Source: Football is Coming Home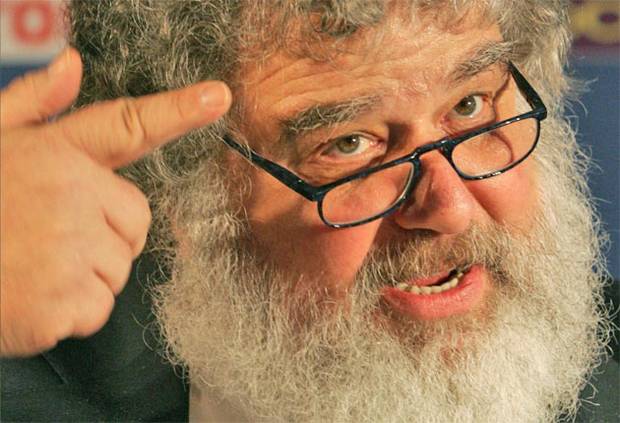 For a quarter century Chuck Blazer was the most powerful soccer administrator in the United States and CONCACAF. He was a member of the FIFA Executive Committee from 1996 to 2013. Investigative journalist Andrew Jennings revealed in 2011 that Blazer was under FBI investigation for tax evasion. Thanks to a devastating, detailed report by The New York Daily News published this weekend, we now also know that Blazer became an FBI informant. (Click here for full text.)
In doing so, U.S. authorities sought to gain "a rare window into the shadowy financing of international soccer, a world notorious for its corruption and lavish excess," the Daily News reports.
Blazer's debauchery is legendary, as this blog has highlighted in the past. But the Daily News presented new evidence documenting how he "failed to pay income taxes for more than a decade while hauling in tens of millions of dollars, a discovery the feds used to threaten him with prosecution and convert him into a cooperating witness." The newspaper provides fresh evidence of Blazer's misallocation of funds and misuse of assets belonging to CONCACAF. He went so far as to run up $29 million in credit card charges. Damning proof, it is alleged, that Blazer was "intoxicated by power and cash."
The 69-year-old soccer official, now dying of colon cancer, "lived like there was no tomorrow," emboldened by global football administration's modus operandi—one that makes "you feel like you're the king of the world," one source told the Daily News; "And it's all for soccer."
The following two tabs change content below.
Peter Alegi is Professor of History at Michigan State University. He is the author of Laduma! Soccer, Politics, and Society in South Africa (University of KwaZulu-Natal Press, 2004) and African Soccerscapes: How a Continent Changed the World's Game (Ohio University Press, 2010). With Peter Limb, Alegi hosts the "Africa Past and Present" podcast. Follow him on Twitter @futbolprof.
Latest posts by Peter Alegi (see all)