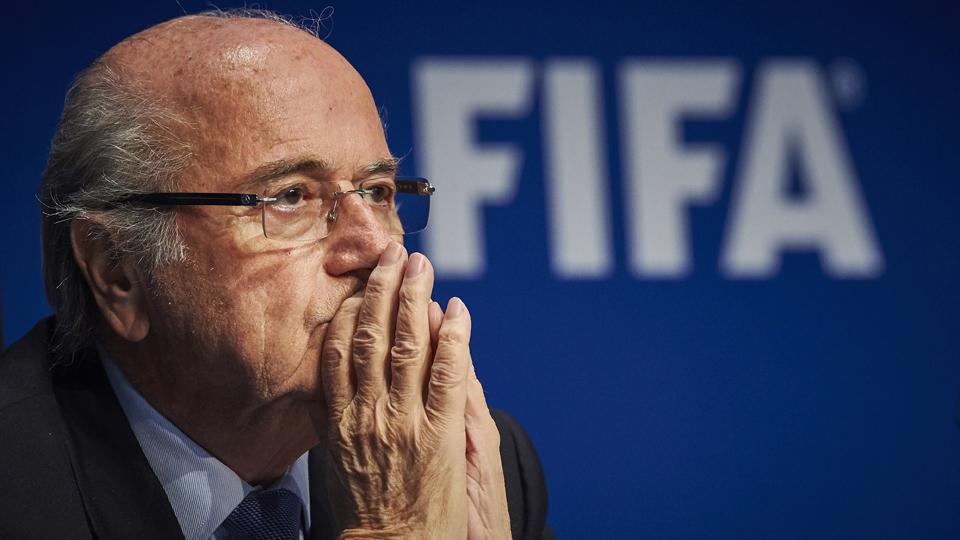 Exquisitely timed for release just ahead of the May 29th FIFA presidential election, ESPN aired an excellent E60 documentary on Sepp Blatter's governance of world football.
Jeremy Schaap's piercing investigation deftly uses on-camera interviews with whistleblower Phaedra Almajid, ex-FIFA men like Giorgio Tognoni, Swiss government officials, and others to probe the murky bid process that granted Qatar hosting rights to the 2022 World Cup. The story digs vigorously into a culture of corruption, fear, intimidation, patronage, and politricks within football's world body.
Watch the entire show by clicking on each link below:
Part 1: Blatter's power and Qatar's World Cup
Part 2: Beginnings of the legend of Blatter
Part 3: Controversy surrounds Blatter's reign at FIFA
Part 5: Challenging Blatter's power
As an after-viewing treat, I would highly recommend listening to this interview by Sports Illustrated's Grant Wahl with Jeremy Schaap about making the documentary, lessons learned, and a lot more.
And if you still haven't had enough, then go ahead and enjoy Last Week Tonight's John Oliver lambast the most powerful man in sports! (click here to watch).
The following two tabs change content below.
Peter Alegi is Professor of History at Michigan State University. He is the author of Laduma! Soccer, Politics, and Society in South Africa (University of KwaZulu-Natal Press, 2004) and African Soccerscapes: How a Continent Changed the World's Game (Ohio University Press, 2010). With Peter Limb, Alegi hosts the "Africa Past and Present" podcast. Follow him on Twitter @futbolprof.
Latest posts by Peter Alegi (see all)