Primary Source: Football is Coming Home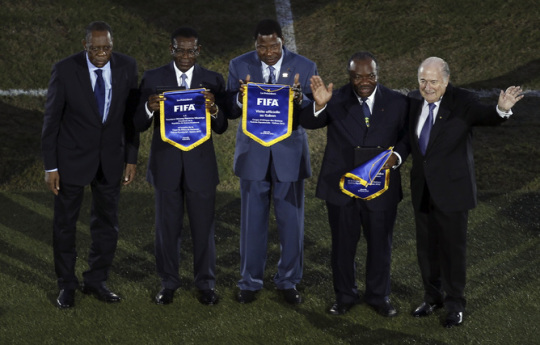 On Tuesday, June 2, Sepp Blatter announced his intention to resign as FIFA president just four days after winning reelection to a fifth term — an electoral victory that simply could not have happened without the support of FIFA's African members.
According to unofficial calculations, the 133 votes secretly cast for Blatter came from Africa (53), Asia (46), and North America (minus the United States) and the Caribbean (34).
Why did Africans unanimously support the leader of a troubled, even loathed, organization which two days earlier witnessed the arrest of seven of its executives in Zurich on US bribery and corruption charges?
As an academic who has been researching, publishing and teaching the history and culture of African football for two decades, I want to offer a possible answer to this challenging question.
The following two tabs change content below.
Peter Alegi is Professor of History at Michigan State University. He is the author of Laduma! Soccer, Politics, and Society in South Africa (University of KwaZulu-Natal Press, 2004) and African Soccerscapes: How a Continent Changed the World's Game (Ohio University Press, 2010). With Peter Limb, Alegi hosts the "Africa Past and Present" podcast. Follow him on Twitter @futbolprof.
Latest posts by Peter Alegi (see all)