Primary Source : Michigan Policy Wonk Blog, February 10, 2016
This is the first post from our new blog, titled Michigan Policy Wonk, at the Institute for Public Policy and Social Research (IPPSR) at Michigan State University (MSU). We seek to publicize research relevant to state policymakers and enable MSU faculty to provide informed commentary on public-policy issues. Our blog is modeled on successful online academic communication models like The Monkey Cage (link is external) and Marginal Revolution (link is external), but also aims to integrate with other blogs on politics and policy in the State of Michigan.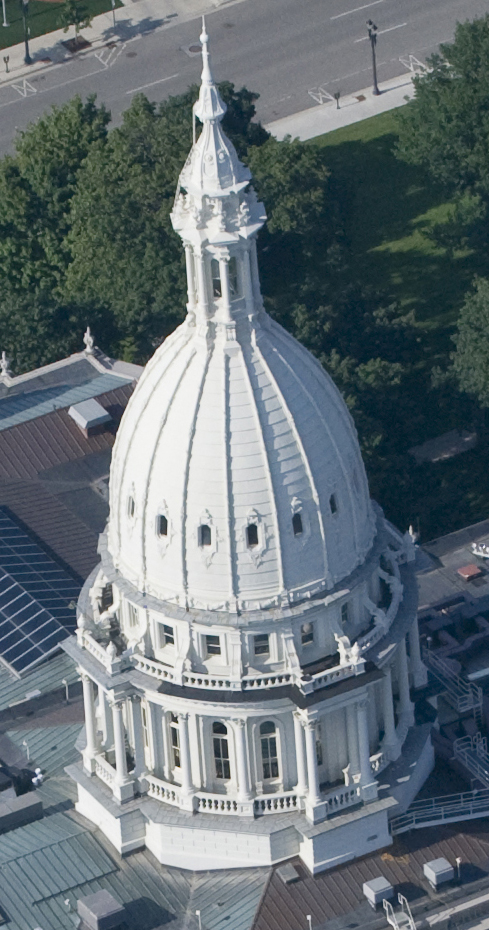 Michigan Policy Wonk is non-partisan; it is designed to advance research-based policy discussions, rather than a particular ideological perspective. Our viewpoint draws from social-science research and comparisons with other states. Recent crises have shown the importance of outside researchers keeping watch over state government. Evidence-based policymaking, though often difficult in practice, is certainly better than ignoring research or best practices from elsewhere. Yet our greatest expertise is in providing a big-picture view of how theories and findings across the sciences can inform Michigan policy discussions, rather than in collecting the most applicable data for each problem before the legislature. We plan to interpret and apply the most useful studies, drawing from our new research database and our MSU policy experts.
The initial Michigan Policy Wonk editors will be IPPSR Director Matt Grossmann (link is external), State of the State Survey Director Charley Ballard (link is external), and Center for Local Government Finance and Policy Director Eric Scorsone (link is external). The editors are well-versed in policy and practice, with expertise ranging from the Michigan economy to national politics to local government finance.
The editors will include our own research and ideas, but we expect to have many guest posts from affiliated faculty. In addition to data-rich presentations, we will offer informal commentary and curated links. At times, we will serve as the equivalent of an "op ed" page for faculty, but the editors will help provide a unified voice and regular features. Our team of graduate students will also prepare research summaries and regular round-ups of relevant work elsewhere at MSU, in other states, and around Michigan.
IPPSR will continue to provide updates on all our programs via the news feature of our website. Michigan Policy Wonk will certainly highlight data and analysis from IPPSR ventures like the State of the State Survey and our public-policy forums, but we will reserve the blog for commentaries and research updates that sound less like press releases. Wherever possible, we will tie our blog posts to current events in Michigan. Our style will be informal as we aim to interact with other blogs.
In the coming months, we expect to add some monthly features, including a regular podcast to review the news from a research-oriented perspective. As our name implies, we will not be afraid to be wonky. But we will also strive to be accessible to policymakers and citizens. Our goal is to spread the knowledge accumulated at MSU and by researchers worldwide to the state policy community.
Enjoy our first few entries and please contact us with any ideas for future posts.
The following two tabs change content below.
Matt Grossmann serves as the Director of the Institute for Public Policy and Social Research and Associate Professor of Political Science at Michigan State University. His research spans national and state policymaking, election campaigns, interest groups, and political parties. His current work explores key differences between major political parties and economic inequality in policy influence. He is the author of Artists of the Possible: Governing Networks and American Policy Change Since 1945, published by Oxford University Press in 2014 and The Not-So-Special Interests: Interest Groups, Public Representation, and American Governance, published by Stanford University Press in 2012. He is author of numerous journal articles on such topics as policy change, political party networks, the legislative process and public opinion. His research appears in the Journal of Politics, Policy Studies Journal, Perspectives on Politics, American Politics Research and other publications. He also writes for blogs and popular media. His roots are also deep in practical politics, especially in candidate training, policy and survey research. His experience includes work at the Rose Institute of State and Local Government, the Institute of Governmental Studies, the Center for Voting and Democracy and the Center for Democracy and Technology. A member of MSU's faculty since 2007, he is founder and director of the Michigan Policy Network and served as liaison to MSU's Washington Semester Program. He received his bachelor's degree from Claremont McKenna College, his master's in political science in 2002 and doctorate from the University of California, Berkeley, in 2007. He became IPPSR director in January 2016.
Latest posts by Matt Grossmann (see all)