Primary Source : Michigan Policy Wonk Blog, July 27, 2016
My journey into politics began two years ago, when I started taking an interest in my community. I live in Kentwood, MI and my city is a first-ring suburb of Grand Rapids where our local high school students speak over 70 languages. Kentwood has about 50,000 residents and we are a young city that will celebrate our 50th anniversary next year.
In preparation for a campaign for city commission in 2017, I started strategically thinking about how I could make myself the best possible candidate. One of the steps I have taken includes becoming a fellow with the Michigan Political Leadership Program (MPLP). I'm thankful for the opportunity this organization has provided to me.
+ + +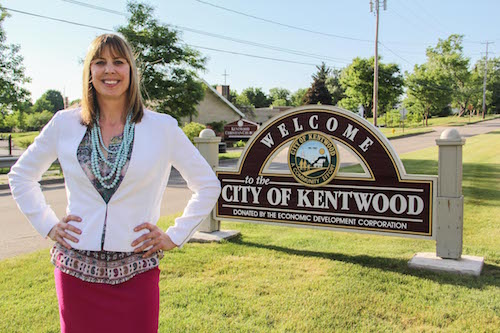 Each day, I become more amazed with local government. It is spectacular to see playgrounds come to life with children or greening of the roadways occur overnight – I can positively affect change in everyday life. The other aspect I relish is that local politics is non-partisan. I don't have to declare what my allegiance is to others. My agenda is to work for the common good which includes the broad political spectrum.
As I started to think about my own political tendencies, I began to assess my upbringing. I learned my dad organized a union at Baker College. I found that my sister works for the state of Michigan in the Department of Education and she is as passionate as they come. My family is full of entrepreneurs as well. Growing up in a liberal household shaped my childhood. The TV shows we watched, the discussions we had were the flavors that were slowly sprinkled into my upbringing. More recently, I earned an MBA where my professors and Harvard Business Review's case studies taught me the value of a free enterprise system and how policy can change things at the drop of a hat. Because of this, I find myself peering into two different worlds; that of Republicans and Democrats. I will tell you that I'm still struggling to figure out how a moderate position figures into today's politics.
As I started to dig into political articles and news outlets, I realized I had my own biases. I began to see that I believed I was right on issues and the dissenters were wrong. I was asked by a close friend if I followed all news outlets. I answered yes and realized that I had to make good on my word. That was hard to keep at first, and by allowing myself to seek out all sides of an argument turned out to be the best thing I've done. It made me take notice and listen to my internal narrative about the beliefs I held and I started to discern my internal biases. Yes indeed; bias was alive and well running like a B-roll in my head. Business school warned me about this yet somehow I missed how it could apply to my political belief system. < sigh >
I was one of those folks who thought they were right because it was my opinion. I also saw this with my newly-minted MPLP fellows until we started to dig into the issues and learn from the people who were affected by public policy. We learned not to spout off our own agendas and over time, listen to others on a different political spectrum. Now, half way through the program, we are at a point of listening with empathy to opinions different than our own. It doesn't mean we have conquered bias, but I see us becoming more thoughtful about our conversations with others.
Why is this important to talk about? Because unless we inventory our own person beliefs, we can't begin to change the polarization of today's political system.
"Leadership is a series of behaviors  rather than a role for heroes" ~ Margaret Wheatley
+ + +
It has now been more than four months since President Obama put forth Supreme Court nominee Merrick Garland. I am disappointed that this impasse is occurring. MPLP reminds our class that American politics has always been heated, passionate and explosive. Good point. But why has it become acceptable to not work together for the good of all? Let me just throw this out there for general consumption: it should not be acceptable for the political extremism to continue when it snuffs out all progress. At the end of the day, when we arrive home to our families, we are all Americans. I would argue public servants are the chosen ones who can speak up for those who can't and we need to get it right. For all of us.
+ + +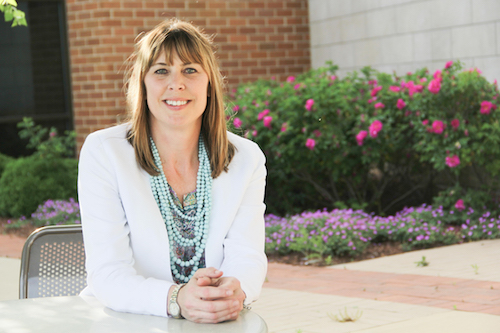 This weekend during MPLP, the conversation focused around the topic of public vs. charter schools. As I watched this conversation unfold, many had distinct views. We ventured into the nuances of authorizers, payments, what was "academic success", among other policy considerations. The conversation was civil yet passionate, but I found myself wondering who was at the table representing teachers, parents and the students who are saddled with the choice of one poorly performing school and the next? No one that I could see because we are the privileged few.
This is a pivot point for all of us to consider – by following our personal agendas and not the people we take an oath to represent creates the environment for bad decisions to occur. We all have biases and by convincing ourselves into thinking that "it's not me and certainly it is the other person" has to stop. My hope is that MPLP develops a new type of politician and that we can extend a hand across the aisle and do so with courage. Our class will have the honor of working for the good of all soon and some of us are in positions to do so now. Let's stop using derogatory terms like RINO (Republican In Name Only) to get others to toe the line. It's poor form.
+ + +
Back in Kentwood, I carry a clipboard as I campaign door to door for a candidate for state representative. He analyzed the data from our city clerk to determine the strategy to maximize time in front of voters. I look at my print outs to tell me if the next address is a Republican, Democratic or Independent voter. I memorize their names and ages and if they have voted in a primary or general election.
As I walk through the neighborhood, I am surrounded by the socioeconomics. Are there kids or seniors present? Is there litter on the lawns? I think through the "proper" responses to issues based on how residents have identified themselves. Some residents ask about the candidate's involvement, if he is a good person or if he has been involved with an interest they are passionate about such as veterans, schools, etc. I am vouching for a person based on my personal interactions. I develop a clever way to tell his story with the hopes of spurring a conversation. Some recognize his name and most don't.
As I walk from the sidewalk onto someone's front porch, I learn to pick up queues such as a college flag flapping in the breeze or a homeowner with a green thumb. Anything I can do to connect with them and not be seen as an annoyance on their Saturday afternoon. I wonder to myself, "How in the world did we get to this point where citizens are not engaged in the political process?" It's disconcerting to me at each community meeting I attend when I find myself one of the few citizens there without an agenda. I have learned if there are many family and friends at a meeting, new police officers are being sworn in. The few regulars in attendance idly chat as we wait for official proceedings to begin. One gentleman is in his late 80s and has the distinct privilege of being the ambassador to make sure information arrives back to his senior care facility.
I have come to understand that a city of 50,000 residents has a disproportionate amount of attendees in meetings. Our elected officials have no checks and balance system because of this. The agendas are printed as always on a podium outside the next meeting; waiting for anyone to pick one up. I make a silent wish that the empty chairs would be filled with residents. The Pew Research Center tells us public trust in government is at an all time low (link is external). It is clear we are not getting something right.
+ + +
What can you and I do today? My hopes from one MPLP fellow to another:
Hold each other accountable for working towards the good of all. This means we set aside pressuring public servants to conform to a certain train of thought. We need to lead and this means making hard decisions.
Invigorate others to get involved in politics – have a coffee with someone who shows interest in change and help ignite a spark in them. Challenge them to get involved and provide them with a path to connect to the right person.
Promise to make our communities better than we found them. The American people are counting on us to get it right.
As a new leader, I promise to embrace this bold path and I'm hopeful you'll join me.
"He who is not courageous enough to take risks will accomplish nothing in life." ~ Muhammad Ali
Emily Bridson is a Fellow of Michigan State University's Michigan Political Leadership Program and a passionate community activist who embraces diversity of thought.
MPLP is currently recruiting the fellows who will form the Class of 2017. Applications and more information about MPLP can be found at http://ippsr.msu.edu/political-leadership/michigan-political-leadership-program-mplp/apply.
The following two tabs change content below.
Emily Bridson (D), is currently an Engagement Manager for CQL, a Grand Rapids based digital agency. She received her bachelor's degree in liberal arts from the University of Central Florida, a master's degree in athletic administration from Michigan State University and recently earned her master's in business administration from Northwood University. With a passion of local government, she sits on the planning commission and parks and recreation commission for the City of Kentwood. Emily is also active with the Humane Society of West Michigan. She is also a current fellow in the Michigan Policy Leadership Program sponsored by Michigan State University.
Latest posts by Emily Bridson (see all)