Primary Source : Possibilitator, August 9, 2016
We took our son, Noah and his partner, Andy, to dinner last night at a new Thai restaurant in Detroit, Katoi.
The menu was unique to my culinary experience. The mix of tastes and combinations of ingredients was so distinctive, that I could not possibly imagine what these combinations might taste like.
I was struck this morning while reading from two different books on my table: David Harvey's Seventeen Contradictions and the End of Capitalism (Oxford, 2014)
and Rethinking Economic Policy for Social Justice: The Radical Potential of Human Rights by Radhika Balakrishnan, James Heintz, and Diane Elson (Routledge, 2016).
Like reading the menu last night, I had no clear picture on what reading from either of these books this morning might taste like. While each of these two books pulled from the pile have some focus on economic policy, they are totally different in orientation and style.
But reading each of them triggered numerous thoughts, including an urge to write something about how the menus of our life change as the available ingredients are in either surplus or scarcity. Reading this morning took me back to several other recurring thoughts that have seeped into this feeble brain over the past few months.
For instance, while in the actual world the economy is the wholly owned subsidiary of our environment and social world, it is pragmatically dominant to both. Which leads me to believe that solving our inequality and climate change challenges must focus on our economic policies. But as Balakrishnan and colleagues assert, this process must be based upon true democratic process of "public reasoning" to borrow from Nobel laureate Amartya Sen. In spirit, that's what this blog has had at its heart from the beginning some 200 plus entries ago. Can we consider alternatives, other "possibilities" to our arrangements that will, in Balakrishnan's et. al. view, help all of us achieve the human rights that the family of nations has concurred with in the UN Declaration of Human Rights?
Human rights are indeed about individual freedoms. This is a critical aspect of the way human rights frames issues of social justice. But the human rights framework insists that full realization of these rights requires a strong state, international cooperation, and robust social institutions. It recognizes that claiming individual rights demands collective action and responsibility. The human rights approach ensures individual freedoms – including economic, social, and cultural rights, as well as civil and political rights. But there must also be a collective responsibility, exercised through the state, and through cooperation between states for realizing these individual rights. (p.6)
Other thoughts followed from this including an infatuation I have with the idea of organizing, through some grant assistance, an annual parallel public budgeting process that would mirror the federal budgeting process that beings with the President's budget release in late January, early February. My idea is that it would transpire over a month or two beginning with a day of looking at existing revenues and expenditures and their trends over time. This overview would be led by economic and political aware presenters. Following this would by a weekend of a public discussion of values that should guide development of a budget. From this would follow a process akin to Participatory Budgeting where a random group of participants would be selected to draft two or three versions of a "People's Budget". These options would then be made available for discussion and vote.
The importance is that this becomes an annual local event. It helps inform the citizenry about the tradeoffs and challenges in allocating resources and collecting revenues. It would subsequently, through media coverage – including of course social media, impact public policy makers as to the popular will of the people, through a more "public reasoning" process.
Now as I glanced at the other books on my table that I have been alternating between over the past couple of weeks other ideas break through the soil:
William Gaudelli Global Citizenship Education: Everyday Transcendence (Routledge, 2016)
How might we reshape education to improve the chances those who follow can build a more socially just and equitable world to live in? How might we reshape education to improve the chances those who follow can build a more socially just and equitable world to live in?
Joseph Siracusa Nulcear Weapons: A Very Short Introduction (Oxford, 2015)
Can we eliminate nuclear weapons and use the savings, including the $1 trillion our peace President proposes to spend over the next 30 years on them, to help reach the recently agreed upon Sustainable Development Goals?
Colin Tudge Six Steps Back to the Land: Why We Need Small Mixed Farms and Millions More Farmers (Green Books, 2016)
If we are to reduce our footprint on our ecological systems before hey collapse, is not a return to small, local, mixed, caring farming essential?
Michael McLeod (ed.) The Best Buddhist Writing of 2008 (Shambala, 2008)
How important is personal transformation to the change we need to see in the world? Does one proceed from the other?
Joseph Schwartzberg Transforming the United Nations System: Designs for a WorkableWorld (United Nations University Press, 2013)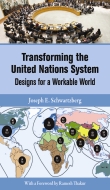 Is it even possible to create a more violent free world without some form of collective/shared responsibility and governance like the United Nations? How might we move such ideas forward to center stage in a world of nation states committed to competition and dominance?
Charles Derber and Yale Magrass Bully Nation: How the American Establishment Creates a Bullying Society (University of Kansas Press, 2016)
Do the systems that drive us endorse bullying and domination, and if so, does it guarantee losers along with winners? Is this something we can live with or need to challenge?
Many questions continue to circulate on a daily if not hourly basis in this head. I don't know what is on tomorrow's menu, but I'm confident that some new taste experience is out there. We are what we eat and to some extent what we read. What's on your bookshelf?
The following two tabs change content below.
Terry Link is a retired MSU librarian, former founding director of the MSU Office of Campus Sustainability, and co-founder and former chair of the American Library Association's Task Force on the Environment. He recently served as associate editor for the two-volume encyclopedia, Achieving Sustainability: Visions, Principles, and Practices(Gale/Cengage 2014). He has also served as executive director of a regional food bank and as a county commissioner. Currently he is president of Starting Now, LLC, a sustainability consulting firm, a Senior Fellow for the U.S. Partnership for Education for Sustainable Development and serves on numerous non-profit organization boards.
Latest posts by Terry Link (see all)