Primary Source:  Michigan Policy Wonk, October 10, 2016.
Public Counsel, a pro bono law firm based in California, has filed a class action suit against Michigan's Gov. Rick Snyder, the state Board of Education, and state school superintendent. The lawsuit, filed in U.S. District Court in Detroit, also named the director of the Michigan Department of Technology, Management, and Budget and the state school reform officer on behalf of seven Detroit schoolchildren.
These schoolchildren represent pupils in five of the lowest performing schools in the Detroit Public Schools Community District (DPSCD), formerly Detroit Public Schools. The lawsuit, filed in September, claimed that the state of Michigan has deliberately and consistently failed to "deliver instruction and tools essential for access to literacy" through years of disinvestment in Detroit Schools.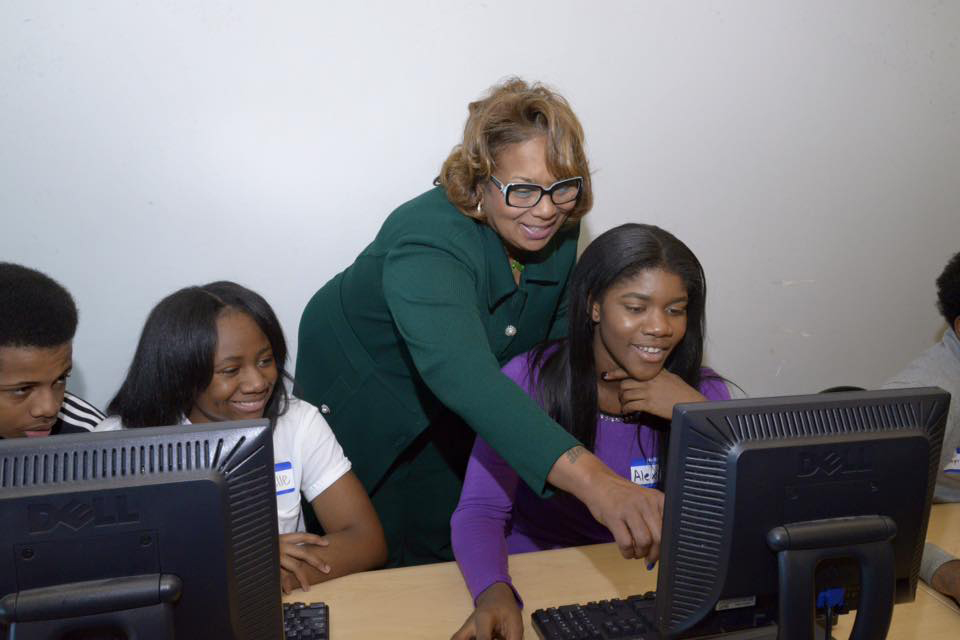 In effect, this lack of investment has caused students in DPSCD to fail to reach literacy levels appropriate for their grade levels and necessary for success in higher education, the workforce, and participation in political and civic duties. The plaintiffs claim they are being denied the opportunity to attain literacy, a right that is implied under the due process and equal protection clauses of the 14th Amendment.
Beginning in 2009, DPSCD has been under control of several emergency managers, none of whom have improved the district's financial situation. Under state law, an emergency manager can make major decisions on funding and weaken the power of the local board of education. The emergency manager holds the final decision making power and can exercise authority even over the school superintendent. Even before the emergency management, Detroit Public Schools were taken over by the state, removing the elected Board of Education and replacing it with a board that was filled with members appointed by the governor and mayor until 2004.
The lawsuit cites numerous problems with the schools, including outdated textbooks and inadequate supplies. In one example, a history textbook in one classroom listed Bill Clinton as the most recent president. The schools sometimes have to rely on donations of supplies from other wealthier school districts near Detroit or district teachers have to pay for materials as simple as pencils, cleaning supplies and toilet paper. To make matters worse, classrooms are overcrowded, there are not enough teachers or unqualified teachers, and buildings and infrastructure are unsafe. In one elementary school, a playground was found littered with dead vermin, used condoms and bullets. These conditions have impeded on what the lawsuit claims are a fundamental right of children – the right to literacy. Low achievement scores prove that right is being denied to them. In one elementary, only 4.2 percent of third graders scored above proficient on a state English assessment. In another elementary, scores were relatively better – 9.5 percent.
According to Susan H. Bitensky, a professor at Michigan State's College of Law, the freedom of speech clause embodied in the First Amendment, the due process clause within the Fifth and 14th Amendments to the U.S. Constitution and privileges and immunities clause can be interpreted as implying that children have a right to education. The lawsuit cites both the due process and equal protection clauses as being violated, therefore depriving DPSCD students their right to literacy. Bitensky says "the due process clause protects as rights certain interests rooted in the history and traditions of the United States" and asserts that since there has been a long history of

 "government-provided elementary and secondary schooling" in the U.S., the right to education is implied in this clause. She also cites the Ninth Amendment – which says that the explicitly stated rights in the U.S. Constitution do not prevent the possibility of recognizing other rights that are implied in the Constitution – to support recognizing that children have a constitutional right to education.
In deciding whether or not these arguments will hold, it is important to look at previous cases. The U.S. Supreme Court has consistently ruled that children do not have an implied right to education in the Constitution. In San Antonio Independent School District v. Rodriguez, the school district acted on behalf of students and families living in poor districts, arguing that the current funding scheme for schools was unfair and caused disparities in per pupil expenditures. The court claimed the student's Fourteenth Amendment rights were violated by the unequal distribution of funds to school districts under Texas law. The court ruled that there was no right to education in the Constitution, the system didn't systematically discriminate against all poor people in Texas, and that other states use comparable funding schemes for public schools.
In Michigan, the American Civil Liberties Union filed a "right to read" lawsuit on behalf of students in Highland Park schools outside of Detroit. The lawsuit claimed that the state of Michigan and Highland Park schools failed to adequately educate children, violated the "right to read" found in a state law, and said children were rendered functionally illiterate due to poor oversight, management, and teaching. In this instance, the complaint from the ACLU cited the Michigan Constitution but it was still struck down by the Michigan Court of Appeals, saying the state constitution only required the Michigan Legislature to provide for and finance public schools while the delivery of education is left to the school districts themselves.
This lawsuit is revolutionary – claiming that children have a right to literacy and that the right is found in the U.S. Constitution. It is difficult to say whether justice will be brought to DPSCD through this process or if at all. However it is safe to say that these schools are in great need of repair – financially and physically. And whether or not literacy and equal education are a fundamental constitutional right, these children deserve better than what the state is providing, or rather what the state is not providing. The outcome of this lawsuit could perhaps not just change Detroit schools, but also help save struggling public schools in urban areas across the country.
Sources:
The following two tabs change content below.
Alexa McKinley is a junior from Clarkston, Michigan studying political science with a minor in philosophy and law. She is currently working for the Institute of Public Policy and Social Research at MSU as a student research fellow. Her research is primarily focused on education policy.
Latest posts by Alexa McKinley (see all)