Primary Source:  Michigan Policy Wonk Blog, October 13, 2016
IPPSR Policy Fellow Abbey Frasier interviewed IPPSR Affiliate Dr. Sheryl Kubiak, a professor in the Department of Social Work and an expert on the intersection of mental health, substance abuse, and criminal justice. She provides contractual evaluation for the Mental Health Diversion Council and is a member of the Governor's Criminal Justice Policy Commission.
Abbey Frazier: At the IPPSR Public Policy Forum, you discussed the issues faced by people with mental illness who end up in the criminal justice system. What do you believe are the greatest obstacles facing those in jails or prisons in need of mental health treatment?
Dr. Sheryl Kubiak: In terms of identification, are they even being identified? Is there even a way to identify their needs? Criminal justice professionals aren't trained to identify this. If these people aren't recognized as needing mental health treatment, conditions of confinement can exacerbate their symptoms. This can lead to injury, suicide, or injury to others. Accessing treatment or services in confinement is another issue, if they need medications or whether crisis intervention is available. And with re-entry into the community, there are often survival issues that come with it. Where are you going to live, where are you going to eat? Mental health needs can often take a backseat.
Abbey Frazier: You also discussed the multiple encounters people have as they go through each step of the criminal justice system, or "intercept" points. At which intercept do you think those with mental health needs are currently being identified, and where do you think that it needs to happen?
Dr. Sheryl Kubiak: This needs to happen at first police contact right through re-entry into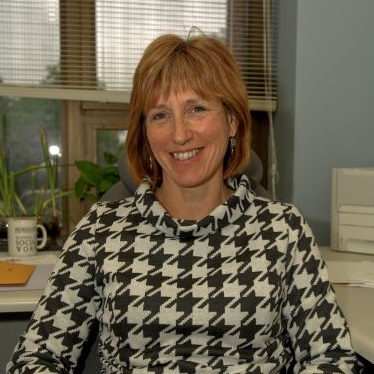 the system. At every single point there needs to be identification. There's been success in training law enforcement on how to interact with those with mental health issues so they don't unwittingly escalate things. From that point to the courts, every point needs people who understand what possible mental health needs there are and how to interact with them.
Abbey Frazier: With such a large array of service providers individuals encounter throughout the process, from police officers to hospital employees to parole officers, how do we achieve continuity of care across providers?
Dr. Sheryl Kubiak: Through dialogue and through recognizing that we all don't need to have the same goal in order to work together. The [Governor's Mental Health] Diversion Council is facilitating conversations between Community Mental Health agencies and those from the criminal justice system. Public safety is making sure people with mental illness can function, and the goal is keeping individuals with mental illness out of the criminal justice system.
Abbey Frazier: What do you believe to be the most effective diversion approach for those with mental illness when they encounter the criminal justice system?
Dr. Sheryl Kubiak: For individuals, not being afraid to identify that they have mental health needs, that they've been seeing a therapist. People feel vulnerable in identifying that, and inside prisons and jails vulnerability and weakness are not good things. Identification is the best thing they can do, but it can also be the worst thing they do. In terms of skill sets for professionals, law enforcement can use a more calming approach to help deescalate rather than an authoritative approach. Skills regarding how to have encounters with people with mental illness are extremely important because if you escalate the situation, the chances of you getting hurt also escalate. Crisis Intervention Training is a program that has been well received by law enforcement, and many of them feel as though they've never learned these skills before.
Abbey Frazier: How prevalent is Crisis Intervention Training (CIT) throughout Michigan?
Dr. Sheryl Kubiak: Several counties are currently engaged in CIT training. It's a 40-hour training session for police officers, where they engage in role-play and learn about Community Mental Health resources in the community. Instead of taking them to jail, they may take them to a Community Mental Health agency instead. The training familiarizes them with the services available in their own community.
Abbey Frazier: Are there any states or localities you believe we can look to for best practices in helping those with mental illness in the criminal justice system?
Dr. Sheryl Kubiak: Kalamazoo has a wonderful array of services across the system. They work with police; they're integrating data across the courts and the Community Mental Health agency. There are a lot of communities that are doing innovative work, such as Monroe and Kent counties.
Abbey Frazier: How do you think recent proposals to integrate behavioral and physical health services will affect access and coordination of mental health care?
Dr. Sheryl Kubiak: Engaging individuals with serious mental illness in treatment takes effort, outreach, and case management. Physical health patients come in for an appointment and go home. For mental health, if you don't go out into the community and engage these people they will stay hidden, and likely get worse. My fear is that the physical health industry isn't well schooled in that outreach approach, and it's very costly. How do they gear up for that? Are they prepared to provide these services in a real way? If people don't show up for appointments, does that mean more money in their pocket? What's the incentive? Mental health is stigmatizing. People would often rather acknowledge a substance abuse problem than a mental health problem. There are also consequences, you can lose your job or have your kids taken away. Providers have to be really innovative, and it's a very different model than our physical health system.
Abbey Frazier: Are you optimistic that recent bipartisan interest in criminal justice reform may provide an opportunity to make some of these needed changes?
Dr. Sheryl Kubiak: People working in jails understand that this is not where people with mental illness belong. They want reform just as much as folks on the mental health side. There's bipartisan support, there's support across community institutions and the time is right to do some positive and interesting diversion. It's not cheap, but the cost of incarceration isn't cheap either. If we care about producing the best result we will need to be more willing to spend money on mental health treatment than on locking up individuals with mental health needs.  
The following two tabs change content below.
Abbey entered the Masters in Public Policy program in the fall of 2016 and she currently works as a policy fellow for Michigan State's Institute for Public Policy and Social Research (IPPSR). She has also worked as a budget & policy analyst for the State Budget Office covering health and social welfare policy and financing since 2014. Abbey received her B.A. in economics from Michigan State in 2013.
Latest posts by Abbey Frazier (see all)