Primary Source: Green & Write, February 24, 2017.
Most years, an election for chair of the Michigan Democratic Party's (MDP) Progressive Caucus would draw little interest. This year, however, the election was a flashpoint for growing fissures within the Democratic Party over its ties to business and a desire by some for increased focus on economic inequality. Bernie Sanders' victory in Michigan became a symbol for the growing power of the young progressives within the Democratic Party. Events at the 2017 Michigan Democratic Party State Convention on February 11th at Cobo Center could point to the potential for longer-term gains for Sanders supporters. Kelly Collison, founder of Michigan for Bernie in 2015, won the chairmanship of the Progressive Caucus. For many progressive activists, this felt like a replay of Sanders campaign victory in the Democratic primary. Even though Sanders eventually lost, Michigan was a major turning point (link is external) in the election.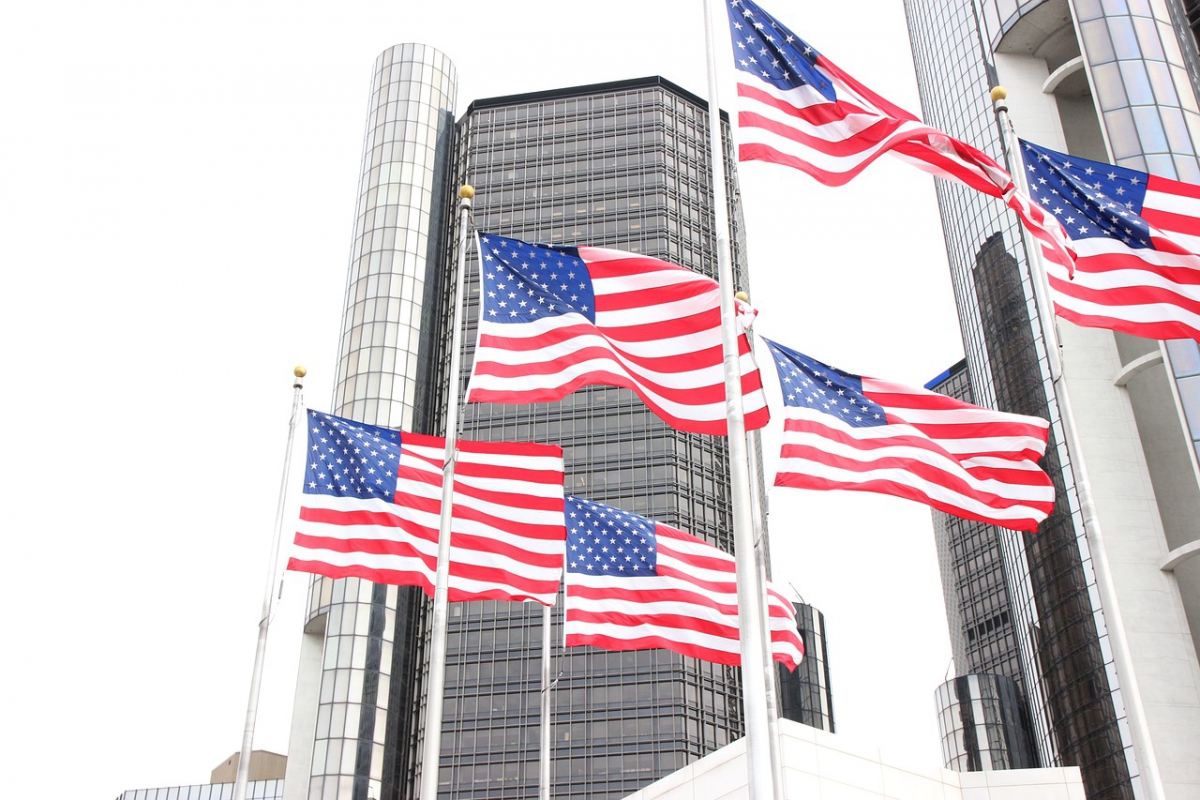 The battle within the MDP has been ongoing for months. Collison and Sam Pernick, head of the Michigan Young Democrats, have worked to gain influence. After Sanders lost the primary, they founded Michigan for Revolution (M4R) to organize progressives across the state. The group's goals, articulated in nine resolutions (see here (link is external)), focus on reforming campaign finance, decision-making processes, and transparency from leaders within the Democratic Party. The resolutions, for example, mandate that the party notify members of elections and meetings and allow public comments on party policies. The resolutions would also ban corporate donations and support the elimination of superdelegates.
Of late, one of the major questions facing leaders in the Democratic party is how to translate a post November influx of passionate new activists into electoral victories. But some leaders in the MDP have been hesitant to embrace the new faces of the progressive wing. In a December interview (link is external)on the Jimmy Dore show, Pernick discussed an altercation with Democratic leadership that involved M4R protesters being physically removed from a closed door meeting: "They shouldn't be having all of these backroom meetings. I think that's a problem. They shouldn't be having elections where candidates are chosen in advance with almost no public input." Following a similar model used by Sanders supporters in California, who recently overwhelmed their party (link is external) leadership, M4R organized outside the MDP infrastructure recruiting new members to come to the convention and vote progressives into official MDP positions. M4R blanketed the state with social media outreach and in-person activism. By the time of the convention, M4R had initiated 18 new chapters and signed up over 1000 new progressives for MDP membership.
The strategy deployed by M4R gives the organization a formal foothold within the Democratic Party. Kelly Collison will lead the progressive wing of the party with a majority of M4R members on the Executive Board of the Progressive Caucus. In addition, more than 40 M4R members will serve on the MDP's State Central Committee. Even with strong representation in the MDP, the M4R has their work cut out for them. In Michigan, state Democrats rely on funding from corporate affiliates and professional associations to fund electoral races, with business donations often outpacing union donations. Even with traditional union support, many young progressives believe the MDP puts the interests of corporate donors and wealthy professionals over those of the middle class.
The real question is whether Michigan Democrats can be united, despite lingering mistrust following the 2016 presidential election. Bob Alexander, now the former Chair of the Progressive Caucus and Collison's main rival in the 2017 election, referred ambiguously to "groups" within the party that wanted to cause divisiveness. At the end of Collison's speech, meanwhile, a disgruntled MDP member shouted out, "Did you vote third party?" channeling the suspicion of some Democrats towards former Sanders supporters. Kelly's "No" was barely audible over loud boos coming from the rest of the overflowing room.
Moving forward, Collison wants to engage with more progressives across the state. In particular, Collison wants to reach out to people in rural areas: "We have a lot of people in more rural areas that don't have the opportunity to participate. I think that needs to be one of our main focuses as a party and a caucus going forward." Collison also wants to find more progressive leaders to step up and run for public office without relying on large financial contributions to run campaigns. Instead, Collison hopes to use the caucus as a springboard for developing an infrastructure for small donor funding and direct person-to-person campaigning. Collison also wants to empower groups of progressive leaders in their communities: "I don't want to be the face and voice of the caucus, I want us all to have a place at the table. I didn't win chair, we won this position and I want us all to be heard." Time will tell how great a change will come to the the party and its leadership, but it is certainly an interesting time to follow Democratic Party politics.
The following two tabs change content below.
Sarah Galey a doctoral student in the Education Policy program. She is a former high school social studies teacher and alumna of Teach For America with a passion for issues of educational equity. Her research interests include educational policymaking and governance, organizational theory and schooling, and social and political network analysis. Her current work focuses on the impact of policy-related social networks on educational policy processes, particularly for district and school decision-making in relation to the implementation of the Common Core State Standards.
Latest posts by Sarah Galey (see all)