Primary Source:  Michigan Policy Wonk Blog, April 21, 2017
One of the key provisions of the Patient Protection and Affordable Care Act (PPACA) more commonly known as Obamacare is allowing states to expand their Medicaid program. Many states including Michigan decided to expand their Medicaid programs to include more of their population to reduce uninsured levels. Michigan's Medicaid expansion is called Healthy Michigan. This program allows for people between the ages of 19-64 who are at or below 133% of the Federal Poverty level to be eligible for Medicaid coverage. Medicaid covers a large number of state residents including 148,000 seniors, 380,000 people with disabilities, and most importantly over 1.2 million children. Since the expansion an additional 650,000 residents have coverage in Michigan. A nearly 50% drop in unpaid care, an additional 39,000 jobs created in 2016, and an increased personal income of over 2 billion dollars shows that the expansion has not only resulted in improvements in coverage and care but also has far reaching benefits including economic growth.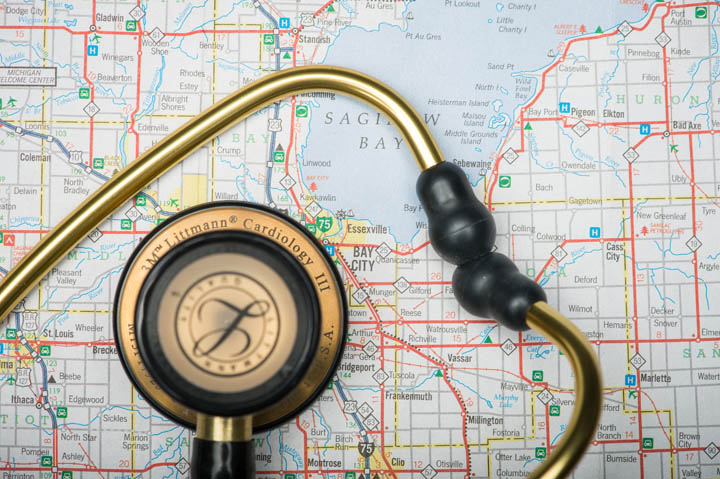 Currently, Michigan and other states that expanded their Medicaid program are facing the threat of a repeal of the ACA and its provision for expansion. The Republican leadership in Congress has also shown interest in changing the funding of Medicaid. Currently Medicaid is funded through entitlement spending. Republicans have proposed changing this funding to a system of block grants that could be vulnerable to downturns that would be unable to support the expanded Medicaid systems that many states have chosen to adopt. A key benefit of a block grant system according to Republican leadership is the freedom and flexibility that this offers states to enact Medicaid and healthcare themselves. Some Republican Governors have been pushing for this. Gov. Snyder, however, has focused on securing future funding for the ACA expansion citing the numerous benefits it has brought to the state. At the meeting for the National Governors Association Snyder spoke out against Obamacare but expressed his desire to see Medicaid expansion remain in states that chose to expand and to increase access for people and insurance companies to encourage competition to drive the prices down. In an official statement, he cited reforms as necessary to keep Healthy Michigan in place, claiming that without flexibility the plan could fail, leaving over 600,000 Michiganders without health insurance.
The Republican replacement titled the American Health Care Act or AHCA is currently winding its way through Congress facing considerable opposition from Democrats who claim that it strips too much of ACA away and Republicans who argue that it is merely Obamacare lite and does not repeal the ACA fully.  Key points of interest in this newest plan is the elimination of the tax penalty to be replaced with a provision allowing insurers to charge up to 30% over a regular premium if someone allows their insurance to lapse for more than 63 days.  It will be switching from subsidy-based support for premiums that are determined by income to a tax credit based one that uses age instead.  It would keep several of the ACA's more popular parts such as children staying on parents insurance until 25 and coverage for pre-existing conditions.  However most tragically it would spell an end to programs like Healthy Michigan. It does not outright remove it but by 2020 it will no longer accept new enrollees and if someone drops they cannot re-enroll.  The phase out of the Medicaid expansion coupled with the switch from an entitlement program to a block grant funding plan could be potentially disastrous in a state like Michigan if there is another recession. If this occurs Medicaid would not automatically increase its funding in proportion to new enrollees and instead may run low on funds.
Gov. Snyder has not yet proposed a plan to deal with the AHCA. His office has issued a statement on the bill which says, "We are continuing to review the proposal and its potential impact on all Michiganders." Other Republican governors have come out against the bill including Ohio Gov. John Kasich who stated that without a viable alternative to the Medicaid expansion, at risk populations would be put at greater risk.  Many people speculate whether the State may choose to self-fund Healthy Michigan, however even the 10% payment it would have to pay under Obamacare was considered burdensome on the state let alone paying 100% of the bill for the expansion.  Governor Snyder's most likely response will be to join with Republican Governors like Kasich and protest the repeal of the Medicaid expansion.
Works Cited:
Udow-Phillips, Marianne. "Beyond Obamacare: What the ACA has meant for Michigan." Detroit Free Press. Detroit Free Press, 18 Dec. 2016. Web. 03 Mar. 2017. <http://www.freep.com/story/opinion/contributors/2016/12/17/end-obamacare/95527664/ (link is external)>.
Facebook.com/obamacarefacts. "ObamaCare Medicaid Expansion." Obamacare Facts. N.p., n.d. Web. 03 Mar. 2017. <http://obamacarefacts.com/obamacares-medicaid-expansion/ (link is external)>.
Spangler, Todd. "Snyder praises Trump, says Obamacare not working." Detroit Free Press. N.p., 27 Feb. 2017. Web. 03 Mar. 2017. <http://www.freep.com/story/news/local/michigan/2017/02/27/governor-snyder-trump-obamacare/98485592/ (link is external)>.
Jr., Dave Bartkowiak. "Michigan Gov. Rick Snyder: Washington DC is listening to the states more than ever before." WDIV. WDIV, 28 Feb. 2017. Web. 03 Mar. 2017. <http://www.clickondetroit.com/news/michigan/michigan-gov-rick-snyder-washington-dc-is-listening-to-the-states-more-than-ever-before (link is external)>.
Chernew, Michael. "The Economics Of Medicaid Expansion." Health Affairs. Http://healthaffairs.org, 21 Mar. 2016. Web. 14 Mar. 2017. <http://healthaffairs.org/blog/2016/03/21/the-economics-of-medicaid-expansion/ (link is external)>.
Oosting, Jonathan, and Melissa Nann Burke. "Healthy Michigan in Limbo with House GOP Overhaul." Detroit News. Detroit News, 08 Mar. 2017. Web. 15 Mar. 2017. <http://www.detroitnews.com/story/news/politics/2017/03/08/healthy-michigan/98927670/ (link is external)>.
The following two tabs change content below.
Erik Haener is currently a sophomore at MSU with a major in Political Science Pre-law. He is Part of the Michigan Government Semester Program and is interning for the Attorney General's office. He has served in several student governments including both RHA and in Greek life. I have always had an interest in Government and law and hope one day I can serve the people in a Public Office.
Latest posts by Erik Haener (see all)