Primary Source:  Football is Coming Home, May 23, 2017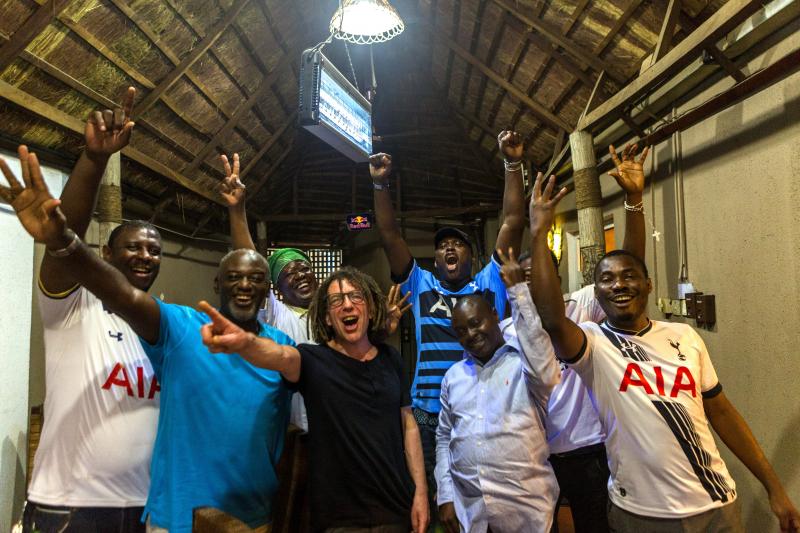 The English Premier League is an obsession for millions of African fans. Author and fútbologist David Goldblatt recently traveled to Lagos, Nigeria, to find out what this cultural phenomenon looks like and why there is such deep reverence for Arsenal, Manchester United, Chelsea, Spurs, and . . . Bournemouth.
In a newly released piece for Bleacher Report, Goldblatt hears from Emeka Onyenufuro, founder of Arsenal Nigeria, who tells him that "Monday to Friday lunchtime, I'm working in my job [as a manager in the power industry], but from Friday afternoon to Monday morning, it is all Arsenal."
The quality of EPL play and the excitement of watching some of the world's best players, including N'Golo Kanté, Victor Moses, Yaya Touré, and many other African superstars, partly explains the intensity of local passion for and dedication to the EPL. But another explanation is that the middle-class Nigerian men at the heart of this piece have willingly capitulated to the EPL's "attention merchants" (Tim Wu docet): "It's the branding. . . it's just so professional," a fan explains.
The author takes us into various public viewing spaces where the South African-owned satellite provider DSTV beams in live games, highlights, and talk shows that collectively stoke the obsessive compulsions of the Nigerian EPL fan. When not watching matches (and praying that frequent power cuts don't ruin crucial moments in the broadcast), the lads follow their favorite clubs on social media for several hours a day.
The piece also features a fascinating description of the Socialiga, a football and basketball league and "social space to network with their peers, flirt and raise some money for charity." It left me wanting to know even more about this astonishing kind of grassroots social entrepreneurship.
The Nigerian photographer Andrew Esiebo's images complement the prose quite beautifully. And Esiebo's camera does not lie: David Godlblatt found his most welcoming home in Lagos at Spurs Nation (see photo above).
Read the full article here.
The following two tabs change content below.
Peter Alegi is Professor of History at Michigan State University. He is the author of Laduma! Soccer, Politics, and Society in South Africa (University of KwaZulu-Natal Press, 2004) and African Soccerscapes: How a Continent Changed the World's Game (Ohio University Press, 2010). With Peter Limb, Alegi hosts the "Africa Past and Present" podcast. Follow him on Twitter @futbolprof.
Latest posts by Peter Alegi (see all)