Primary Source:  Football is Coming Home, July 27, 2017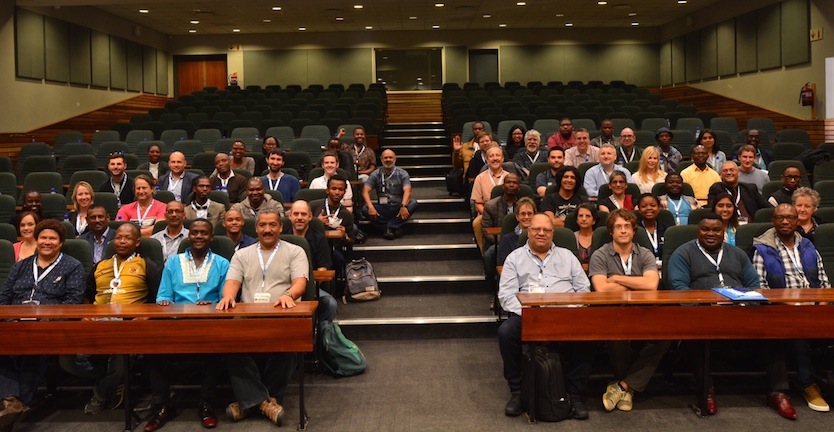 The University of Zambia will host the 12th Sports Africa conference on March 26-28, 2018. The theme of the conference is: "Pan-African Sports Studies: Beyond Physical Education."
The conference in Lusaka will bring together sports scholars and practitioners from African, North American, and European Universities working on a diversity of topics in a wide range of disciplines.
The event builds on the April 2017 conference hosted by The Institute of Reconciliation and Social Justice at the University of the Free State in South Africa.  I joined scholars from around the continent and the world for three days of presentations, workshops, and discussions in Bloemfontein around the theme of "Sporting Subalternities and Social Justice" (see photo above). In my keynote address, "Black Sport Matters: A History of Sporting Subalterns' Quest for Social Justice in Africa," I told stories about African athletes, administrators, and fans who used their visibility and influence to make powerful claims for equal rights and to advance a variety of social justice causes. Ranging from the colonial era to the contemporary period, I looked at the factors that motivated African sports activism, strategies and tactics, successes and failures, and connected this history with struggles against racism, sexism, and homophobia waged by black athletes today.
At next year's conference I may present a co-authored paper with Liz Timbs, which examines aspects of youth sports development in South Africa through a history of the Izichwe Youth Football Academy in Pietermaritzburg, KwaZulu-Natal. More on this project as things develop, of course.
For more information about the 2018 Lusaka conference visit: http://sportinafrica.org/conference2018/
The following two tabs change content below.
Peter Alegi is Professor of History at Michigan State University. He is the author of Laduma! Soccer, Politics, and Society in South Africa (University of KwaZulu-Natal Press, 2004) and African Soccerscapes: How a Continent Changed the World's Game (Ohio University Press, 2010). With Peter Limb, Alegi hosts the "Africa Past and Present" podcast. Follow him on Twitter @futbolprof.
Latest posts by Peter Alegi (see all)